About PsyClarity
PsyClarity is a one stop solution to all your mental health needs. At PsyClarity, we aim to provide compassionate clinical care and comprehensive professional expertise. Our mission is to destigmatize mental illnesses and spread public awareness regarding mental health. We are committed to improving quality of life in those affected by mental health issues. We, at PsyClarity, endeavour to help people achieve their highest potential in terms of mental health and strive to make the world a happier place!
Mission:
"Our mission is to provide comprehensive care for mental wellness and de-stigmatize psychiatry in society."

Vision:
"Our vision is to improve mental health and enhance lives of our clients by providing access to high quality, comprehensive and patient friendly healthcare."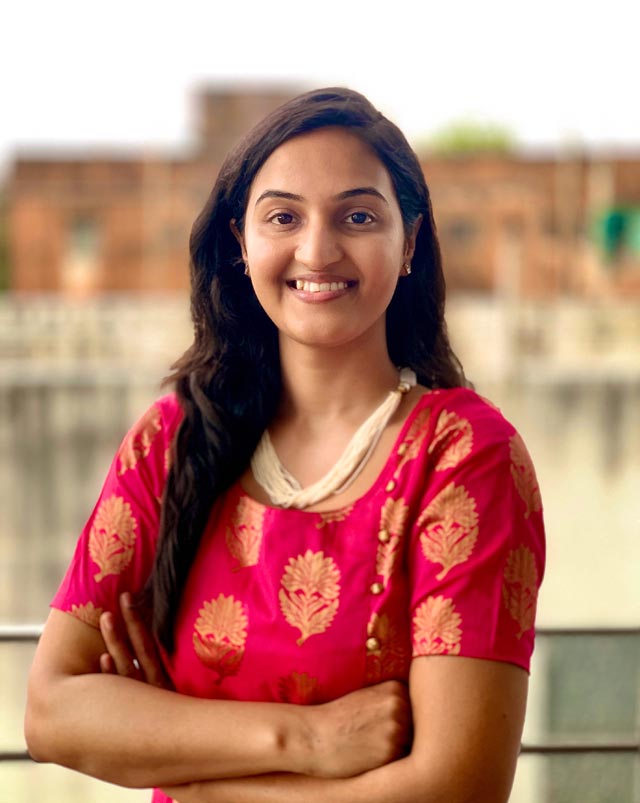 Dr. Akanksha Rathi Maheshwari
Founder CEO, PsyClarity
Consultant Psychiatrist

MD Psychiatry (KEM Hospital, Mumbai),
DNB Psychiatry (National Board, Delhi),
MRCPsych (Royal College, London, UK)
Dr. Akanksha Rathi Maheshwari is a Consultant Psychiatrist at Bombay Hospital, Mumbai and Founder Director at PsyClarity. She is also Founder- Trustee at Smile Healthcare, Research and Rehabilitation Foundation.

She holds MBBS and MD Psychiatry from the prestigious KEM hospital, Mumbai and is a Diplomat of the National Board (Psychiatry), Delhi. Furthermore, she holds MRCP Psychiatry degree from Royal College, London and has worked in specialty Psychiatry in London, UK (East London Trust Hospital). She is a member of the Royal College of Psychiatrists, London, UK (MRCPsych) and the GMC, UK. Dr Maheshwari is also a member of the American Psychiatric Association (APA) and the World Psychiatric Association (Stigma and Positive Psychiatry section).

She has more than 10 years of experience in patient care in India as well as in the UK. She has published many papers in national and international journals. She is a prolific speaker and has delivered talks – both in person and digitally, via webinars – on multiple topics ranging from child development, public awareness and preventive psychiatry. She has conducted multiple awareness programmes across various schools in Mumbai and rural Maharashtra. She has experience in conducting workshops for stress and time management for students preparing for competitive examinations. Dr Maheshwari also works for corporate training for team building, leadership and communication skills.
Our
Team
Ms. Barkha Patel
Consulting Psychologist
Ms. Barkha Patel
Consulting Psychologist

Barkha Patel is a clinical psychologist with a Master's degree in Clinical Psychology from Indira Gandhi National Open University. She holds a Post Graduate Diploma in Counselling and Guidance from SIES. In addition, Barkha has trained in Intensive Clinical Training in Psychotherapy from Mind Mandala and Desouza Foundation. She carries valuable work experience, having worked in a variety of settings like Schools, Clinics, NGOs and Hospitals where she was introduced to a demographic of people of all age groups – children, adolescents, young adults and families dealing with various mental health issues, presenting a range of emotional, social, behavioural, academic and career concerns. She has also worked in collaboration with Mr. Sushant Singh Rajput's Initiative - Sushant4Education as a Student Counsellor.
She utilizes a variety of techniques and skills drawn from recognized therapeutic modalities including Cognitive behavioural therapy, Person-Centered therapy, Art therapy, Behaviour Modification, Psycho-education, Mindfulness and Relaxation for helping clients. It is her strong belief to collaborate with clients and utilize their strengths to help them overcome their challenges and achieve their goals.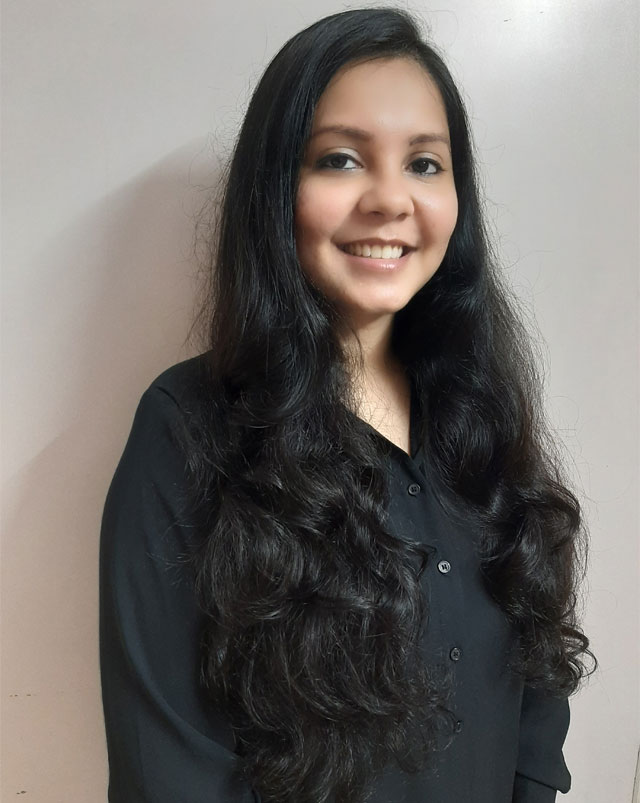 Ms. Kala Soni
Remedial Educator and Child Counsellor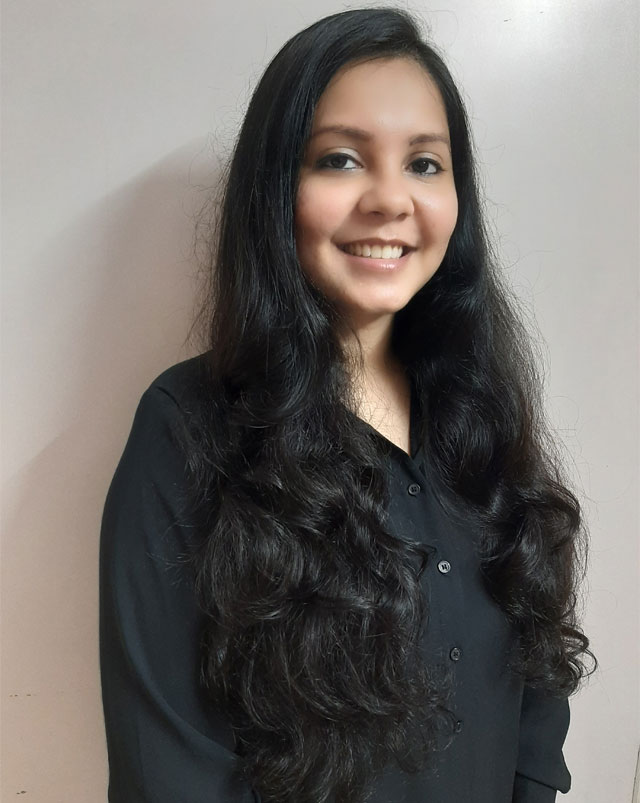 Ms. Kala Soni
Remedial Educator and Child Counsellor
Ms. Kala Soni has completed her Graduation in Bachelors of Arts in Psychology from Mumbai University. She is a qualified Special Educator having secured her Masters in Learning Disability and Remediation. She is a certified Remedial Therapist. She is passionate about working with children with special needs. She has worked with Hospitals and NGOs helping children with disabilities- majorly with Learning Disability, Slow learners, ADD/ADHD and Autism.  She has worked with reputed International schools and Institutes in Mumbai. She is involved in counselling of children and adults using Individual Counselling, Group Counselling and Parent Counselling.
Ms. Kala has her expertise in Remedial Therapy and Child Counselling Services. She conducts informal assessments to get a good understanding of child's strengths and weakness, post which an Individualized Educational Plan (IEP) is prepared for the child, based on which, personalised teaching strategies are adopted. She also specializes in behavior modification techniques for systematically modifying difficult behaviors. Ms. Kala works holistically with the other mental health professionals and occupational and speech therapists to optimize children's potential.
Mrs. Shruti Jajoo Jhanwar
Counselling Psychologist
Mrs. Shruti Jajoo Jhanwar
Counselling Psychologist
Mrs. Shruti Jajoo Jhanwar is a Counselling Psychologist. She holds a Master's degree in psychology. She is a certified Career Counselor at Bodhami. She is passionate about her work and loves interacting with people. She is an instagram influencer.
Her expertise is in Child Counseling and Career Counseling. Her forte is to challenalise a person's potential in the right direction and troubleshoot a person's issues by providing real time solutions. She has worked as a counselor for 3 years in one of the Reputed schools in India and now during this pandemic, she is helping people by taking online counseling sessions.
Our
Partners
Smile Healthcare, Rehabilitation and Research Foundation
www.foundationsmile.com
Smile Healthcare, Rehabilitation and Research Foundation caters to underprivileged section of society in central India to provide diagnostic and therapeutic services to physically and mentally challenged children.
Smile Institute of Child Health & ATBC
www.smileich.com
Smile Institute of Child Health & ATBC are leading neonatal, child and adolescent health experts in central India since 1989. They provide comprehensive child health care services under one roof in a child and parent friendly ambience and perfect healing environment.